Prep yourself — Comedyfort is bringing you four hilarious days at Treefort 2017! Headliners for Comedyfort 2017 include Boise's funniest comic and author, Emma Arnold, winner of the 2016 Big Sky Comedy Festival comedian Dulcé Sloan, and stand-up comic and writer Caitlin Gill, both hailing from Los Angeles. All three badass women will also perform on the Main Stage both Friday and Saturday night, just before the headliners in addition to individual shows at Liquid Laughs.
You can catch Comedyfort shows at Liquid Laughs Thursday (3/23) – Sunday (3/26) of Treefort. Shows start at 8:00 PM, with additional 10:00 PM shows on Friday and Saturday nights! BONUS! Comedyfort will also have performances at the Alefort Hideout Stage on Saturday eves and a brunch-time show on Sunday.
Entry to Comedyfort is free with a Treefort wristband or for sale at the door of Liquid Laughs for $10 on Thursday and Sunday and $12 on Friday and Saturday. Check out the full Comedyfort 2017 lineup below!

Dulcé Sloan
(((los angeles, california)))
Offering a fresh and honest perspective that's rare to find, Dulcé Sloan is the Winner of the 2016 Big Sky Comedy Festival. She was recently honored as the 2015 NBC Stand Up Showcase Winner and as a 2015 Montreal Just For Laughs New Face. A favorite among audiences, she was voted runner-up of Atlanta's 2015 Laughing Skull Comedy Festival. She made her late-night debut this year on Late with Conan O'Brien and her day-time debut as a "Comedian You Should Know" on the Steve Harvey Show. She can be seen this fall on truTV's Comedy Knock Out. Dulcé's signature sass and confidence drives her hilarious views on everything from her personal relationships to the absurdities of society.
Caitlin Gill
(((los angeles, california)))
Caitlin Gill is a stand-up comic and a writer. Her writing has been featured on Hidden America with Jonah Ray, the series Take My Wife and in The New York Times. She co-hosts the weekly show Crabapples along with Bobcat Goldthwaite at the Hollywood Improv. She has been featured on NPR's Snap Judgment.
Emma Arnold
(((boise, idaho)))
Emma Arnold is a comedian, author, and beekeeper. She publishes narrative nonfiction with Exciting Press, is a fan favorite on Doug Loves Movies and Screenjunkies, and has opened for Dana Gould, Bobcat Goldthwait, and Doug Stanhope. She regularly performs at comedy festivals, including the Limestone, Crom, and the Great American Fest. When not touring, Emma lives in Idaho with her family, where she keeps children and bees with varying degrees of success.
Tamer Kattan
(((los angeles, california)))
Tamer began his comedy career in Los Angeles, but very quickly began to tour internationally. His overseas experiences include tours for the troops in Afghanistan, performing at the American University in Cairo during the Egyptian revolution and the Edinburgh fringe in Scotland, where he received three four-star reviews from international press. Tamer was most recently featured on Seth Rogen's Hilarity for Charity event with Todd Glass and Hannibal Buress, won the 2015 World Series of Comedy and has TV & Radio credits on BBC and SkyTV in the UK as well as in the U.S. on MTV2, Fox, HULU, HGTV & truTV.
Lace Larrabee
(((atlanta, georgia)))
Stand-up comic Lace Larrabee has appeared in the Laughing Skull Comedy Festival, She Devil Comedy Festival and the Laugh Your Asheville Off Comedy Festival, as well as clubs across the U.S. and Canada. Lace's comedy has also made its way from stage to screen as a host and regular featured performer on Laughs on FOX, PureFlix's new Comedy All-Stars series and Viceland's Flophouse.
Kwasi Mensah
(((cambridge, massachusetts)))
Kwasi bridges the gap between insightful observations about race and still thinking he could be a Power Ranger when he was 15. He's opened for the socio-political comedian W. Kamau Bell and co-produces Laughing Liberally Boston, a show that combines comedy with progressive politics. He's been featured in the 2015 Boston Comedy Festival, The Comedy Exposition in Chicago, and was chosen to be Comic In Residence for December 2017 at the The Comedy Studio.
Emmett Montgomery
(((seattle, washington)))
Emmett Montgomery is a comedian and storyteller who was made in Utah but has lived in Seattle for most of the 21st century and been failing beautifully on and off the stage for over a decade. When he is not wandering the country telling jokes and falling in love with America, he produces local shows that focus on building community, pushing the limits of what it means to be a performer and celebrating the unique beauty of the city he lives in (Weird and Awesome with Emmett Montgomery, The Magic Hat). Emmett was part of the top 100 in NBC's Last Comic Standing Season 9 (2015), was voted Seattle Weekly's Best Comic of 2015 and named one of City Arts Magazines Artists of 2015.
John-Michael Bond
(((atlanta, georgia)))
Originally from Chattanooga, TN, John-Michael Bond honed his craft as part of the nationally recognized Atlanta, Georgia comedy scene, running the 1AM Secret Show and working in rooms across the city. Creative Loafing magazine described his comedy as covering, "the arduous yet worthwhile pursuit of love, rationalizing vices with how they impact relationships, the wackiness of death, and why society should be nicer." He feels that's accurate.
Amy Miller
(((portland, oregon)))
Amy Miller is a fast-rising talent on the West Coast and national scene. Originally from Oakland, California, Amy found her comedy chops in the Bay Area and is still a favorite at the San Francisco Punch Line and Cobb's Comedy Club. After a move to Portland, Amy quickly rose to the top of the Northwest comedy scene, winning Portland's Funniest Comedian in Helium Comedy Club's contest, as well as being voted Portland's Funniest 2013 and 2015 in Willamette Week.
Ella Gale
(((los angeles, california)))
Ella Gale thinks that the best comedy is an open house into another person's brain – and she'd like to invite you into hers. The Austin Chronicle has described her as 'exceedingly clever', and named her one of Austin's must-see comics at the 2016 Moontower Comedy Festival. A sharp, witty writer, she tries to keep her nerdiest jokes a little dirty and vice versa. She has performed at Bridgetown and the Chicago Comedy Expo.
Brett Badostain
(((boise, idaho)))
Badostain has seen Mighty Ducks over 30 times. So, he knows what it takes to win: perseverance, teamwork, and Emilio Estevez.
Will Weldon
(((los angeles, california)))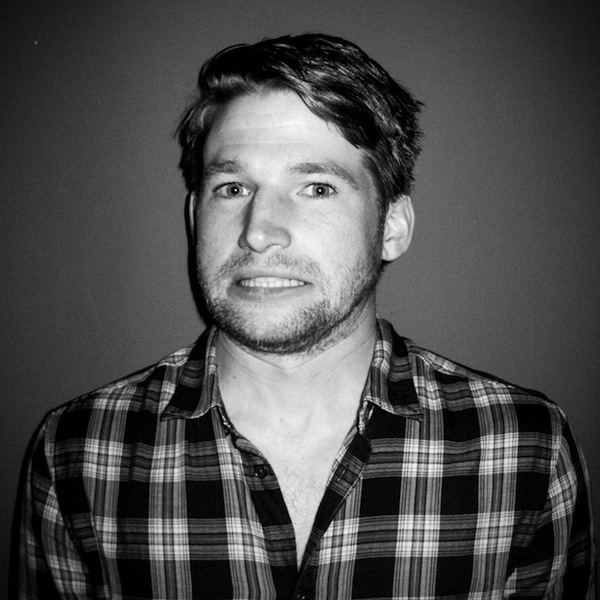 Will Weldon is a Canadian-born and Los Angeles-based comedian; the Canadian thing only really comes up when he wants to be smug about it. He's been performing stand-up for over a decade, and has performed across two countries at venues as big as The Mirage in Las Vegas, and as small as the smaller venue in The Mirage.
Mike Carrozza
(((montreal, quebec)))
A writer for The Beaverton and The Nicessist, Mike has also been named a Young Gun of 2014 at the Montreal Comedy Nest, has been a recurring guest at the Montreal Fringe Festival's 13th Hour late night revue show, as well as creating and portraying multiple characters on Walter J. Lyng's critically adored Night Fight and Brunch Fight series. Mike has worked with the Just For Laughs festival in Montreal as an intern, producing content for the Off-JFL website. In a short time, Mike has established himself as a solid presence on the Montreal comedy scene. In 2015, Mike launched his very own variety show called Mike Carrozza Knows Everybody, a monthly show at Theatre Ste Catherine. The show ended it's run within a year, but returns sporadically. He has had tweets picked up in Reader's Digest and Buzzfeed compilations.
Kaz Gable
(((boise, idaho)))
Originally hailing from Wisconsin, Kaz brings a perspective that is relatable, clever, and genuine to his audiences. He enjoys finding the humor in the mishaps and curiosities of his day-to-day life as he navigates being a father and a transplant from the Midwest to Northwest. He is not cool.
Mike Coletta
(((los angeles, california)))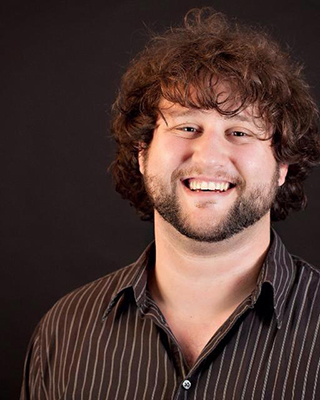 Mike Coletta is a Seattle-based comedian now living in Los Angeles. Originally from Alaska, he started comedy performing improv in the wheat-infested, cultural boomtown of Pullman, Washington. There, Coletta cracked up college audiences in the Nuthouse Improv Comedy Troupe, where he performed and directed. Coletta connects with audiences through his quick wit, energetic delivery, and positive presence. His honest reaction to life experiences completely envelops his comedy, and emits a fun, passionate disposition to audiences. Coletta has performed at The Bridgetown Comedy Festival, Emerald City Comicon, and Bumbershoot. He's also the cohost of the HugLife Podcast.
Sophie Hughes
(((boise, idaho)))
The charm of Sophie Hughes allows her to say and do things she shouldn't be able to get away with. Her good looks have helped her to achieve regular work as a voice actor. Her talents have taken her all the way to performing at the Kennedy Center in Washington DC.
Neeraj Srinivasan
(((portland, oregon)))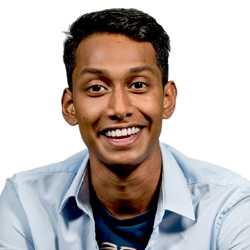 Neeraj Srinivasan is a comedian from Boise, Idaho now residing in Portland, Oregon. A first generation Indian-American, he found a passion for stand-up comedy in college and has gone on to perform all over the United States since. Neeraj delivers his unique perspective on dealing with race, relationships and millennial life; all while maintaining his enthusiasm and whimsical attitude. He has been featured in the Cleveland Comedy Festival, the Desi Comedy Festival as well as the Crom West Comedy Festival.
Eric Lyons
(((boise, idaho)))
After graduating from Boise High School a year early with honors, Eric Lyons left for college with a head full of dreams and aspirations. Instead of success, he found himself dropping out spectacularly and returning home to his parents' house. Fortunately, he was able to parlay all of this disappointment to a new career in stand-up comedy, for which his parents are extremely proud (he thinks).
Henry Russell Stoddard
(((seattle, washington)))
Henry Russell Stoddard was raised in Idaho where he felt a yearning to move somewhere more in line with his more liberal ideas. Shortly after making the move to Seattle, Stoddard came to the conclusion that maybe he just doesn't like people. His comedy focuses on the extreme negative/positives in life. He's able to find a silver lining in any cloud, while being able to throw a wet blanket on any time! He's great at parties.
Lady Bizness
(((boise, idaho)))
Lady Bizness' Alisha Donahue and Jynx Jenkins are two sweet, smoky broads from Boise who are winning at life. The two met as contestants in a stand-up comedy competition in 2013 and started the popular Lady Bizness Podcast the same year. They've always been amazing at everything.
Eli Nary
(((boise, idaho)))
Eli Nary is a rising comedian in Boise. Since starting, he has been a finalist in Boise's Funniest Person in 2015 and placed third in Best of Boise Comedians in 2016. He runs a weekly show at Liquid Laughs and travels the northwest. He likes fast food, boxed wine, and a good nap.
KC Hunt
(((boise, idaho)))
According to a former classmate, KC Hunt has had sad eyes since the fourth grade. Fortunately, he'd rather laugh into the gaping mouth of the dark, meaningless abyss than let comments like that get him down. Winner of the Quarter Hour of Fame Contest #8, KC was a coach for Boise's Funniest Person, performed at Idaho Laugh Fest 2016 and 2017, and licked shots at the brutal charade since birth. KC's sarcastic mix of observational and absurdist humor hits on subjects from grocery stores to existential dread, social issues, and small-town life, connecting with diverse audiences while still challenging their assumptions. All with a look on his face, according to friends, like his mustache smells funny.
Though anyone has access to Comedyfort events, if you want to guarantee a seat at any stand up bit or event during the festival, you should buy a Treefort pass. Treefort passholders have priority entry into events before the general public.
Save $20 on a Treefort 2017 Pass before March 1st here or swing by the Record Exchange!