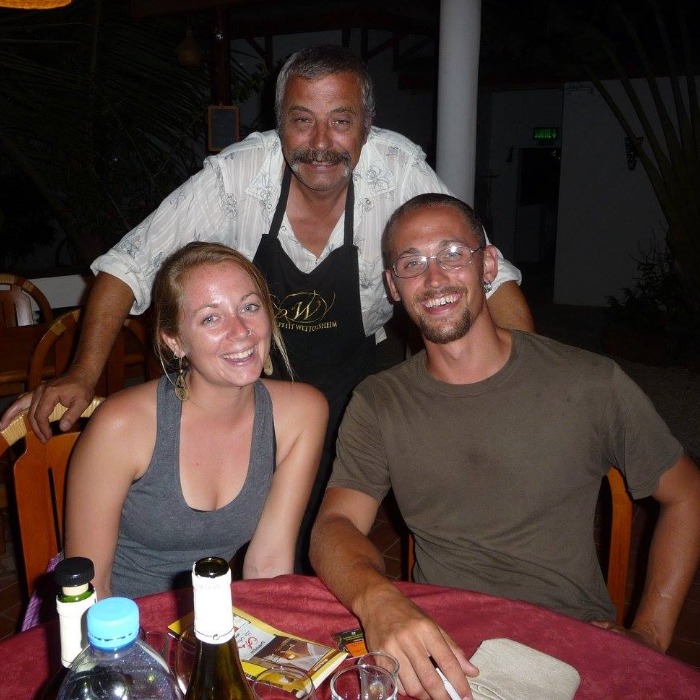 About
Evan and Alicia met in the Peace Corps in Senegal, West Africa. Serving approximately 117 miles and about 7-10 hours of multiple grueling mini-bus travels between one another, somehow they found each other. Alicia served as an Agroforestry Extension volunteer from 2014-2017 in a little village in the north-center of the country located in the Senegal River Valley. Evan served in a slightly larger village among the eastern reaches of the Senegal River Valley, as a Sustainable Agriculture Extension volunteer from 2015-2017.
Prior to Peace Corps, Alicia graduated with a Master's Degree in Geography with a focus on forest ecosystem science and taught environmental science and Geographic Information Systems as a Teaching Assistant. While working on her degree, she volunteered as an urban gardener and became passionate about local food accessibility and the sustainability of farming practices in general. Upon finishing her degree, Alicia wanted to expand her understanding of food access and how people interact with their environment to obtain food. These interests plus her curiosity in learning about other cultures led her to the experience she always yearned for; serving in the Peace Corps.
Before joining the Peace Corps, Evan was a nomadic bum, gaining many exciting experiences and skills without creating much referenceable paper trail. Over the course of ten years, he was a skilled laborer, whitewater river guide, part-owner/operator of an educational, expeditionary river company, homesteader, and general outdoor enthusiast. Evan also has an AA in Outdoor Education, a BA in Cultural Studies as well as a certificate in Landscape and Permaculture Design. Interests in sustainability, cultural variation, and issues of food security, as well as a hell-bent drive to wander, led Evan to the Peace Corps.
Upon completion of service, Evan and Alicia found their home together with their dog Nula in Boise, Idaho. Alicia is now working for The Peregrine Fund's World Center for Birds of Prey as Assistant Director, engaging community members and visitors from around the world about Raptor Conservation. Evan recently completed his Master's degree in Cultural Anthropology with a graduate certificate in User Research Design at Boise State University.