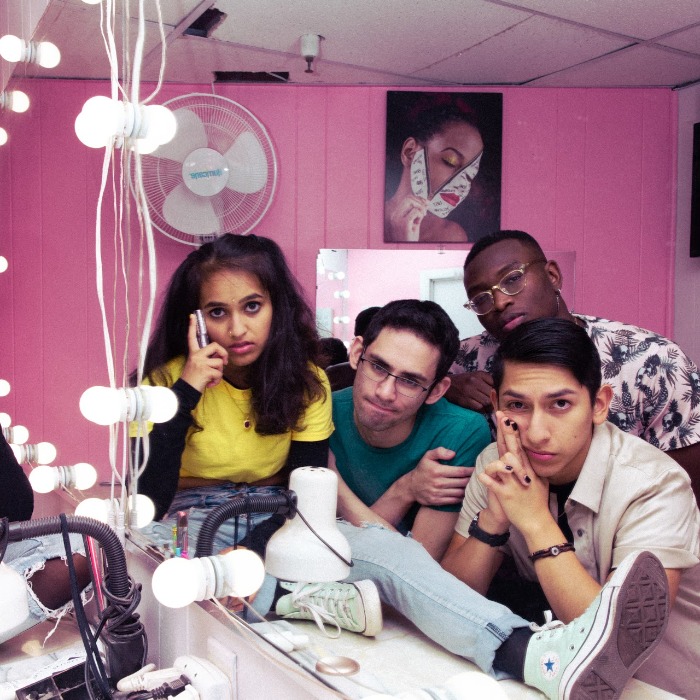 About
Pinkshift is a fem-fronted rock band new to the scene from Baltimore. With writing inspired by 90s grunge and 2000s pop punk, the band walks the lines between riot grrl, punk rock, and post-hardcore. Melting together different musical roots through a common love for angsty rock, the band embraces their diverse backgrounds to create an authentic and powerful sound.
The band was born in 2018 out of Paul Vallejo and Ashrita Kumar's original project, Sugar Crisis. The pair met in college and started writing and recording a number of full-band demos as Sugar Crisis. The following year, they met their drummer, Myron Houngbedji, and chose a handful of those demos to play, as well as a new name (Pinkshift), for their first show. In 2020, Pinkshift adopted Erich Weinroth as their bassist through a Tinder swipe.
The band released Saccharine, their debut EP, in 2021 which included singles "i'm gonna tell my therapist on you," and "Toro/Rainwalk" to widespread fan & critical acclaim with coverage from Stereogum, SPIN, Kerrang, Alt Press, and many more.
Pinkshift is Ashrita Kumar (vocals), Paul Vallejo (guitar), Myron Houngbedji (drums), Erich Weinroth (bass).